Preserve the last remnants of the Pacific Forest of Ecuador and work with local communities to reforest what has been lost.
Isabel, Jerry, and Bryan met in South America during the first years of the new millennium. They were three idealists in their late 20s facing the prospects of a biosphere headed toward collapse. Together they set out to directly engage the greatest challenge of our times: steering humanity onto a path of sustainability and ecological resilience.
In 2007, they founded TMA and took the first step toward creating what is now the Jama-Coaque Reserve (JCR). They raised $16,000 from friends and family, established a nonprofit organization, and purchased 100 acres of unprotected rainforest at the very peak of Ecuador's coastal mountain range—in the heart of the Pacific Forest.
In the beginning, they camped in the forest, lived off of bananas and soggy bread, and slept in leaky tents while exploring the beauty and biodiversity of this special place. During the years that followed, they learned by doing. They practiced permaculture, experimented with reforestation, and built a collaborative relationship with their neighbors and people throughout the region. Meanwhile, TMA continued to grow as an organization. Hundreds of people from dozens of countries came to JCR to work in the rainforest and join the effort.
Fourteen years later, JCR protects 1,500 acres of rainforest. It is equipped with a scientific research center that attracts biologists from around the world. It also includes a regenerative agroforestry demonstration site that features the country's largest repository of the most endangered heirloom cacao variety on earth.
TMA is now working on a Community Reforestation Program with the potential to reverse deforestation and steer the regional economy onto a more sustainable course. It's a model that can be replicated in other endangered ecosystems throughout the world.
All of the above is in service of TMA's ultimate goal: create a large-scale conservation corridor in northwest Manabí that connects the last surviving remnants of the Pacific Forest of Ecuador.
Third Millennium Alliance (TMA) was established as a 501c3 nonprofit organization in the U.S. in 2007 and also incorporated in Ecuador in 2010 under the name Third Millennium Alliance – Ecuador.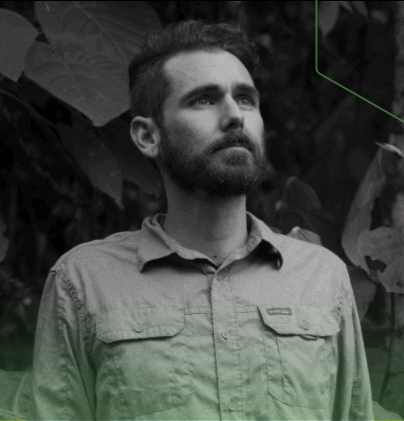 Ryan is a Tropical Ecologist with a M.S. in Wildlife Ecology & Conservation. He first visited and fell in love with Ecuador in 2001, and has spent the past 20 years working on a variety of research and conservation projects across the country. Among his achievements are the discovery and description of numerous frog species new to science and the creation and expansion of two protected areas. His work has been featured in scientific journals and popular media outlets such as National Geographic, Mongabay, and Discovery Channel. He joined TMA in 2014 following two years working as the Ecuador Program Director for the non-profit The Biodiversity Group. Originally from California, he now lives in Quito, Ecuador with his wife and two dogs.
Isabel has been creating impact solutions for social and environmental challenges in Latin America for over 15 years. After finding an unprotected forest in coastal Ecuador in 2007, she co-founded TMA and helped to establish the Jama-Coaque Reserve and the Research Station (Casa Bamboo). She worked with women, youth and families to engage the community to protect the Pacific Equatorial Forests. In 2013, was invited to replicate this model in Venezuela at Eposak. In 2015, Isabel founded Lugar Sostenible, and is working in Sao Paulo and LATAM, designing social innovation solutions. Isabel has a Master's Degree in Business Administration and a Postgraduate degree in Social Innovation. She was born in Ecuador and now lives in Brazil, with her husband Manuel.
Jerry was a Hansard Scholar at the London School of Economics and earned his degree in economics at Cornell University. After graduation, he briefly worked as an investment banker on Wall Street, for one year, before relocating to South America. He then nomadically roamed the continent for several years, working as a foreign correspondent for Adbusters Magazine, among other jobs. In 2006, he laid down roots in Ecuador, where he co-founded Third Millennium Alliance and helped build the Jama-Coaque Reserve. It was here where Jerry developed a passion for cacao farming. In 2013, he co-founded To'ak Chocolate. His work has been featured in Forbes, National Geographic, Fortune Magazine, L.A. Times, and VICE Magazine, among others. He lives in Ecuador.
Erica is currently a doctoral researcher in Transition Design at Carnegie Mellon University. She's led an extensive career in local economic development, systems-level change facilitation, social impact investing, and leadership education. In 2015, she co-founded etsy.org and served as the Managing Director of the non-profit it incubated, Good Work Institute. Prior to that she worked in US microfinance for Kiva and Accion. Erica recently received the Humanity in Action and Alfred Landecker Democracy Fellowship. Originally from Aurora, CO, by way of Brooklyn, she now resides in Portland Oregon with her husband and son.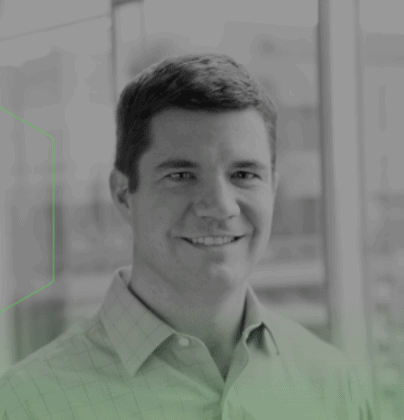 Matt has a deep connection to Ecuador as he resided in the Galapagos Islands from 2003-2005 and scouted the nascent Jama-Coaque Reserve with co-founder Jerry Toth in 2007. Matt's career includes over 15 years' experience in real estate investment management with a focus on office properties across all major U.S. markets. He received a BS from Cornell University and an MBA from the University of Washington. Matt resides with his wife Kaitlyn in Seattle, WA and spends his free time exploring the Salish Sea and Cascade/Olympic Mountain Ranges.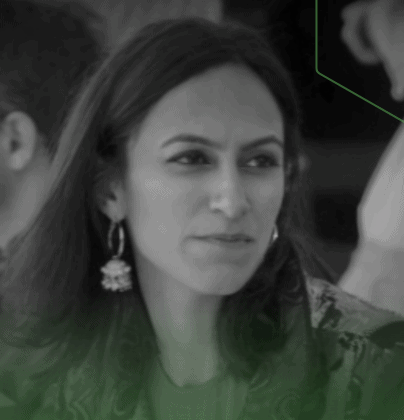 Anjali is a chocoholic and environmentalist with extensive experience in finance and operations. Anjali founded Bernoulli Finance which helps fast-growing ecologically-minded companies use financial data for better decision making and planning. Anjali was previously Partner/CFO at Fare Resources, a collective of entrepreneurs that build food communities and CFO at Belcampo Group, a US and Latin American food production and farming company.
Anjali holds an MBA in International Business and MS in Finance from Temple University, and an M.Tech. and B.Tech. in Biochemical Engineering & Biotechnology from the Indian Institute of Technology (IIT), Delhi. She is a native English and Hindi speaker, and has a working knowledge of Arabic and Spanish. When not creating financial solutions, Anjali is usually found traveling with her family.
Gavin is the founder and president of Unite Fitness, a studio and online fitness company and one of TMA's business partners. Gavin holds a BS in Operations Research & Information Engineering from Cornell University and his early career started in management consulting at Deloitte and other boutique firms helping Fortune 500 companies write business plans, assess partnerships, manage projects and develop their teams. He also held marketing positions in the electronic payments industry and within his company. Originally from Philadelphia, Gavin now resides in California where he enjoys the outdoors with his partner and dog.
Betty was born in Esmeraldas and raised in the city of Quito, Ecuador, where she has extensive experience in the business services sector. After earning her degree at the Manor Junior College in Jenkintown Pennsylvania, USA, Betty went on to work for Societé Internationale de Telecomunicationes Aeronautiques and FUNDAGRO (Foundation for Agricultural Development of Ecuador), associated with USAID. In 1990, she founded the human resources staffing company Grupo CASESFAL, where she worked as General Manager and Senior Associate. In 2000, she co-founded the Ecuadorian tourism company Rainbowtours. Betty is currently the president and legal representative of TMA's Ecuadorian branch. She lives in Quito.
Pamela was born in Guayaquil and raised in the city of Quito, Ecuador, where she has extensive experience in the art and education sectors. She received her Bachelors of Fine Arts from California College of the Arts (CCA) in California and later went on to become a certified Montesorri teacher in Florida. She has spent much of the past decade working on a variety of development and creative ventures in both the non-profit and for-profit sectors. She currently works for an international ethnobotanical company and serves on the board for TMA's Ecuadorian branch. She lives in Quito with her husband Ryan and their two dogs.
Dany Murillo was born and raised in the community of Camarones, which borders the Jama-Coaque Reserve. He started working with TMA as a field assistant when he was 18 years old, and during the intervening years he has grown into a key member of the organization and a leader in his community. Day in and day out, he's the person who makes sure that the Jama-Coaque Reserve and all of its field projects run smoothly. He is also the co-architect of TMA's Community Reforestation Program. He resides in Camarones with his wife and daughter.
Edilberto Marquez has walked all the trails of this forest long before it was called the Jama-Coaque Reserve. He was born and raised in a house in the middle of this same forest and knows the terrain better than anyone alive. He's been working with TMA since 2012. In addition to serving as JCR's first park ranger, he also plays an important role in our agroforestry and reforestation work. Edilberto lives in the neighboring community of Tabuga with his family and commutes to work on a motorcycle.
Sixto Lopez is from the community of Camarones. He's been working with TMA since 2018, initially as a field assistant and now as a park ranger. He's a soft-spoken person who is extremely reliable. He lives in Camarones with his family.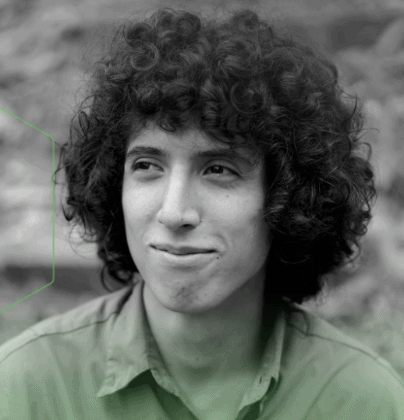 Moises Tenorio was born in the coastal city of Esmeraldas, but spent most of his childhood growing up in the capital city of Quito. He is an avid birder and rock climber, and has spent many years working as a bird guide at the El Monte Sustainable Lodge in Mindo, Ecuador. He is currently finishing up his undergraduate degree in Ecotourism at the Universidad Central in Quito, where he is creating an ecotourism development plan for the Jama-Coaque Reserve as his thesis.
Research & Academic Collaborators
As a professor of terrestrial ecology at Texas A&M University – Corpus Christi, Dr. McCrackend investigates the ecological and evolutionary responses to environmental change at community to ecosystem scales to develop conservation management strategies and policy. With TMA, Dr. McCracken is responsible for the Three Forests Conservation Corridor Canopy Acoustic and Imaging Project to monitor wildlife movement and inform TMA's Community Reforestation program. He is also responsible for initiating the parabiologist program. Dr. McCracken continues to work on these projects in the Jama-Coaque Reserve and is helping to expand research in the Reserve.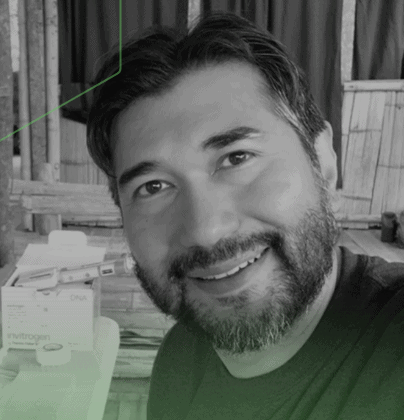 Dr. David Rodriguez is a first-generation Mexican-American college graduate born and raised in Del Rio, TX, which sits along the US-Mexico border. After transferring from Southwest Texas Junior College, he received both his B.S. (2000) and M.S. (2002) degrees in Biology at Texas State University. He was awarded the NSF Graduate Research Fellowship at Texas State University and used it as a springboard to the doctoral program in Zoology at Texas Tech University to research the population genetics of crocodiles. After earning his Ph.D. (2007), Dr. Rodriguez served as the Project Director for a cooperative US Dept. of Education grant at El Centro College in Dallas that endeavored to increase minority participation in STEM fields. He was then awarded a NSF Minority Postdoctoral Fellowship to perform research on amphibian pathogens in the New World at Cornell University. In 2015, Dr. Rodriguez joined Texas State University as a faculty member in Biology where he teaches Mycology and Applied Bioinformatics and investigates host-pathogen dynamics in reptiles and amphibians using genetic, genomic, and bioinformatic tools. Specifically, he has been investigating the amphibian-killing fungus in temperate and tropical environments and Snake Fungal Disease in Texas. His research also leverages a portable genetics lab to teach and perform genetic analyses in the field. His research group has partnered with TMA to provide immersive study abroad experiences and research opportunities for students at Texas State University (a Hispanic-serving institution), and to recruit Ecuadorian students into US graduate programs.
Mike first joined TMA as a reforestation volunteer in 2012 before serving as the organization's first resident biologist. He then played a role as one of TMA's directors before beginning his PhD at Tulane University in 2018. Mike's doctoral research focuses on how birds and forests respond to environmental and anthropogenic forces in the Jama-Coaque Reserve and elsewhere in northwest Ecuador.
Becca is a conservation biologist and tropical field ecologist with an insatiable curiosity and adoration of the natural world (especially frogs). Becca has worked in the jungles of Madagascar, Peru, Honduras, the Philippines, Australia, Costa Rica, and Malaysian Borneo. She is finishing her PhD at UC Berkeley, where she studies how natural history and acoustic space influence why some species are more tolerant to disturbance than others. She has been conducting fieldwork at Jama-Coaque Reserve since 2018.
Abhimanyu is an ecologist and ornithologist with a deep interest in avian population structure and biogeography. He is a PhD candidate at the University of Chicago's Committee on Evolutionary Biology and works closely with the Negaunee Integrative Research Center at The Field Museum. In 2019, Abhimanyu participated in TMA's Ornithological Research Techniques field course, where he spent two months banding birds and collecting data for our long-term population study. For his PhD dissertation, which he is carrying out in the Jama-Coaque Reserve, Abhimanyu is using ecological and genetic techniques to analyze divergence between Andean and coastal avian populations.
Dick has enjoyed a 48 year career in the construction industry. In 1992 Dick and partner Jeff Cook started ARCO Construction Company, a nationwide industrial and commercial construction concern. Dick has also been involved with many non-profits throughout his career. He has been a Board member of The Missouri University of Science and Technology, MicroFinancing Partners in Africa, Hilljack House Foundation and the advisory Board of TMA. During their travels, which includes a trip to the TMA reserve, Dick and Nancy, have become keenly aware of the decimation of our forests and animal habitat throughout the world and are committed to conservation and restoration. Dick and Nancy are native St. Louisans, but also enjoy time in Florida and Utah.
Peter and Kelly are both investment professionals at Winslow Capital Management. Peter is a portfolio manager on the Large Cap Growth investment team, while Kelly is the lead portfolio manager on the Growth Capital Strategy. Kelly and Peter have supported TMA for years in a variety of manners and are now particularly motivated to advance the Community Reforestation Program. Peter and Kelly reside in Wayzata, Minnesota with their two sons and their dog, Sally.
Youri Cansell (aka Mantra) grew up between the city's noise and the whispers of the forest in Metz, France. He is a self taught painter and muralist who has been active in the graffiti scene since 2008, with nature-themed murals found in many countries around the world. His art reflects the voices of nature that we no longer listen to and shows the footprints left in the urban spaces repeated over and over like mantras. Youri has been a supporter and ambassador of TMA's for the past few years, and is dedicated to supporting the protection and expansion of the Jama-Coaque Reserve.
To'ak is a luxury chocolate pioneer proudly based in Ecuador—the native origin of cacao. It produces single-origin dark chocolate with the precision of a vintage winemaker, and has garnered a global reputation for its innovative cask-aged chocolate. It is sourced from the rarest and most prized cacao variety on earth. To'ak has partnered with TMA to help save Ecuador's Ancient Nacional cacao from the brink of extinction.
Craftspring is a Brooklyn based storefront and studio offering a variety of fun and ethically made handcrafted products from around the world. Working hand in hand with women artisans in developing countries, Craftspring helps preserve traditional crafts by sharing their beauty and magic with the world. Craftspring is a longtime TMA supporter, hosted a TMA fundraiser in 2019, and now offsets the carbon footprint of all products sold by sponsoring TMA's community reforestation project in Ecuador.
Scott Trageser is a conservation biologist, award-winning photographer, and adventurer behind NatureStills Photography. He believes that striking wildlife imagery is a cornerstone of modern conservation as it has the power to open one's heart even if it's connected to a closed mind. Scott is a long-time supporter of TMA and has spent significant time photographing the flora and fauna of the Jama-Coaque Reserve. Many of the photographs on our website and social media pages were provided by Scott.